Here comes challenge #9 ~
There's a new rule, make sure you read it properly ^^
CHALLENGE RULES

☺
You may enter up to 3 icons. And it's better to make 3 anyways.
☺

You may use your own images besides from the provided images as long as the images match the theme *new rule*

☺
You may blend images

☺
You may use any brushes, textures, text, etc. you like.

☺
Your icons should meet LJ standards. Not more than 100x100 pixels and no more than 40k.

☺
Your icons should be new for this challenge. DO NOT use old icons.

☺
Do not post your icon anywhere until voting is over and the winners have been announced.

☺
No animation

☺
Us, the mods, can participate if we want to.

☺
Upload your icons somewhere, I'd like to suggest you to use tinypic.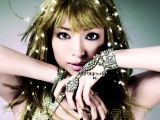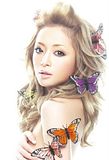 you can use the code below if you want to.
Thanks~
Deadline:
July 30th (GMT +7)
Entries: 02